Our Systems Department offer a complete one-stop solution whether it be a simple manual pneumatic panel through to a full electrical/pneumatic PLC controlled panel, we can build it.
With full design capabilities we can work with you to create the desired control panel for your application or we can build to your own design.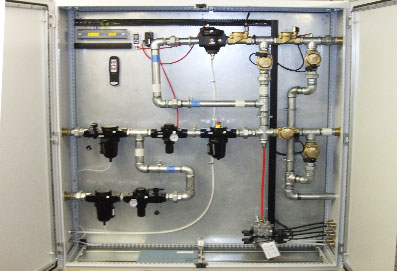 If you would like more information on our product range then please contact us.